Here's a brief overview and some suggestions for fire safety training in Australian workplaces. Between 70,000 and 80,000 workplace fires occur each year in the US, resulting in 200 deaths and 5,000 injuries. Fire safety in workplaces around Australia has a similar outcome "per capita".
Fire Safety takes practice
A fire drill is a vital aspect of any workplace fire protection and fire safety evacuation plan, whether you work in a large office building, a daycare centre, a warehouse, or even a small retail outlet.
As a result, below are some guidelines for leaving during an emergency evacuation: The fire alarm may be the first thing you hear. Please don't freak out, but you also shouldn't ignore it either.
Liaising with firefighters
Make sure the room is empty before you leave, and turn out the lights before you go; let firefighters know that there aren't any occupants in the room.
Organize yourself and get ready to evacuate. It's preferable to depart using a systematic approach because it facilitates a smoother evacuation. The person standing in front of you should be the one to inspect the door or doorknob to determine if it's hot before opening it and keeping an eye out for signs of smoke seeping in via the holes in the foundation. Avoid moke or a heated doorknob as an evacuation route. Instead, look for other options such as another door or perhaps a window.
When there's a fire, keep low and move swiftly to avoid being burned yourself. Staying low helps us breathe more manageable when the smoke is rising.
Leadership and coordinations
Someone in the conference room must assume leadership responsibilities. Make a list of everyone who is there and who is absent. Notify the nearest fireman or other emergency responders of the last location where anyone has seen the missing person or their possible whereabouts if they are missing right away.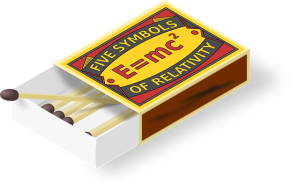 Remain with the rest of your group. Stay put, and don't leave the scene until you've spoken to the Fire Brigade. You may have crucial information. What's inside the room, for example? What was the source of the odour? Where did the flammable items go?
State rules mandate floor plans and emergency escape schematics in more significant buildings for easy reference in the event of an emergency. Everyone in the office needs to know where the nearest emergency exits are.
Practice Makes Perfect, as the old saying goes.