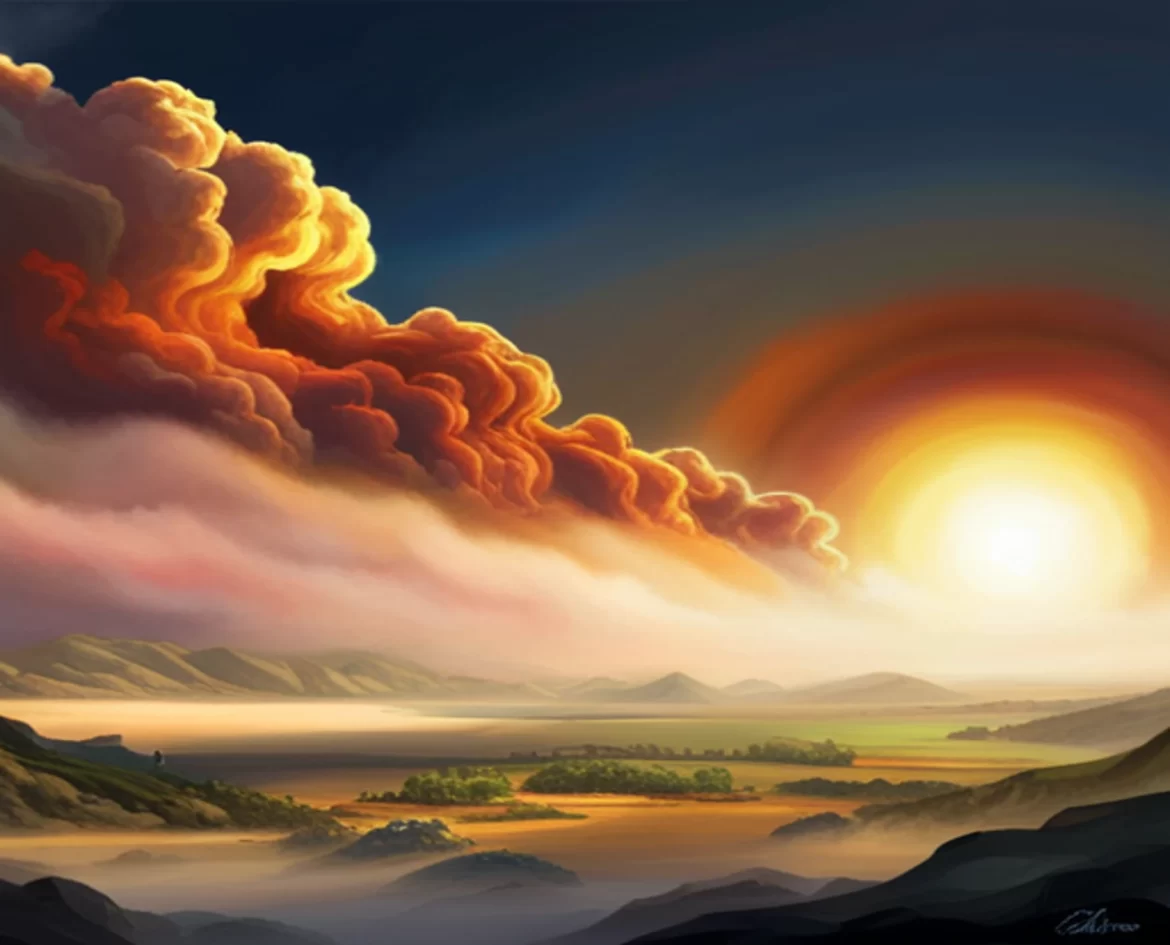 Introduction
When one thinks of Australia, the vast landscapes, unique biodiversity, and the picturesque coastline may come to mind. Yet, in recent years, Australia's image has been tainted by heart-wrenching scenes of towering flames, burnt forests, and wildlife caught in the midst of a natural disaster. But what is the underlying science that sparks and propels these fires? This article delves deep into the causes, effects, and implications of Australia's Catastrophic Bushfires.
Given the immense impact these bushfires have on communities, economies, and ecosystems, understanding their underlying causes becomes imperative. From the dry eucalyptus forests to human interventions and climate change, a complex tapestry of factors leads to these devastating fires. Let's explore the mechanisms that turn the Australian bush into a tinderbox, waiting for the smallest spark to ignite.
Through a scientific lens, one can better comprehend the recurring episodes of bushfires and perhaps, pave the way for better preventative measures in the future. Here is a comprehensive review of the science behind Australia's Catastrophic Bushfires.
The Main Culprits: Nature and Nurture
The Perfect Storm: Australia's Natural Fire Starters
Eucalyptus Forests: A Flammable Foundation
Australia's native eucalyptus forests form a significant part of its iconic landscape. These trees, however, are intrinsically fire-prone. The eucalyptus leaves are laden with volatile oils, making them highly flammable. As these trees shed bark and leaves, they litter the forest floor with a thick layer of combustible material. This accumulation not only provides ample fuel for bushfires but also aids in their rapid spread, contributing immensely to the intensity and scale of Australia's Catastrophic Bushfires.
Weather and Drought: Nature's Ignition Switch
Complementing the dry forest floors are the prolonged drought conditions that Australia frequently experiences. These droughts suck moisture from the soil, drying vegetation and making it susceptible to ignition. When the hot, dry winds of the Australian summer blow, they can quickly turn a small fire into an uncontrollable blaze. Lightning strikes during thunderstorms, especially in drought-stricken areas, can also act as natural fire starters, leading to significant fire outbreaks.
Human Activities: The Unseen Catalysts
Accidents Waiting to Happen
Human negligence plays a surprising role in igniting many of Australia's Catastrophic Bushfires. Common accidental triggers include:
Unattended campfires
Discarded cigarette butts
Vehicle sparks in dry grassy areas
These seemingly harmless actions can lead to disastrous consequences, especially during peak fire seasons when the environment is dry and highly combustible.
Arson: A Darker Side of the Fire Equation
Disturbingly, some bushfires are the result of deliberate human actions. Arson, or the intentional starting of fires, has been linked to a significant number of bushfires in Australia. Motivations can range from thrill-seeking, revenge, or even attempts to clear land. These malicious acts not only endanger lives and property but also strain firefighting resources, complicating efforts to control and extinguish other naturally occurring fires.
Climate Change: Amplifying Australia's Bushfire Crisis
The Rising Temperatures
The Mercury's Ascent: Global temperature rise is undeniable. Australia, in particular, has experienced a temperature increase of more than 1°C since 1910. This upward trend intensifies evaporation rates, drying out the land and turning once-moist areas into potential fire grounds. Hotter days mean that any moisture within vegetation evaporates, rendering plants and trees more flammable than ever before.
Heatwaves: More than Just Hot Days: Australia's heatwaves are not only becoming hotter but are also lasting longer. Extended periods of extreme heat create stress on ecosystems, particularly in regions where such temperatures were previously uncommon. The prolonged heat further dries up water sources, such as creeks and ponds, which are essential for wildlife and serve as barriers to slow down or stop the spread of fires.
Changing Rainfall Patterns
Erratic Rainfall Cycles: Australia's Catastrophic Bushfires are exacerbated by unpredictable rainfall patterns. While certain regions receive torrential downpours, others suffer prolonged droughts. The sporadic nature of these rains results in swift vegetation growth, which, in the absence of subsequent regular rains, dries up quickly, providing abundant fuel for bushfires.
The Role of La Niña and El Niño: These are significant climate drivers influencing Australia's rainfall. La Niña typically brings wetter conditions, while El Niño is associated with drier and hotter conditions. Their increasing unpredictability and intensity, partly attributed to climate change, add another layer of complexity to Australia's bushfire equation. For instance:
La Niña: While it can bring more rain, rapid vegetation growth during wet periods can set the stage for major bushfires if followed by extended dry periods.
El Niño: Directly contributes to drier conditions, reducing moisture in vegetation and soil, making regions more fire-prone.
Implications and the Road Ahead
Deepening Impact: The Toll on Biodiversity
Devastation of Flora and Fauna
At the heart of Australia's Catastrophic Bushfires lies the unprecedented damage to its rich biodiversity. Australia, known for its unique flora and fauna, has seen millions of hectares of habitats razed, pushing numerous species closer to the brink of extinction. Animals such as the koala, kangaroo, and various bird species have suffered significant population declines due to direct exposure to fires and subsequent loss of habitats.
Moreover, the fires don't just devastate by burning. The aftereffects, including ash deposition, altered soil pH levels, and the absence of canopy cover, mean a slow recovery for many ecosystems. Plant species, particularly endemics that are tailored to specific ecological niches, face challenges in re-establishing themselves, leading to potential long-term shifts in biodiversity composition.
Impact on Aquatic Ecosystems
While the focus often remains on terrestrial damages, the aquatic ecosystems also bear the brunt of Australia's Catastrophic Bushfires. Ash and fire debris flow into waterways, increasing water turbidity and affecting the marine life therein. Freshwater species, especially those in isolated ecosystems like alpine streams, are at high risk. Ash-laden water affects the oxygen levels, making survival difficult for many aquatic organisms.
Furthermore, the loss of riparian vegetation—plants that grow alongside rivers and streams—can destabilize riverbanks and alter the habitats for many species. Such vegetation acts as a buffer, filtering out sediments and pollutants. Its loss can lead to erosion and a greater influx of sediments into waterways, further deteriorating water quality.
Proactive Approaches: Preventative Measures and Community Preparedness
Strategic Forest Management
Strategically managing forests is crucial in minimizing the risks of Australia's Catastrophic Bushfires. This includes controlled or 'prescribed' burns which reduce the fuel load in vulnerable areas. By intentionally and carefully burning sections of forest under controlled conditions, the amount of available fuel during the hotter and drier months can be significantly reduced.
Another aspect of forest management is ensuring forest diversity. Monocultures, or expanses of a single type of tree or shrub, can be especially vulnerable to fires. By promoting a diverse array of species in forested areas, the risk of extensive burns may be mitigated.
Community Engagement and Education
Communities play a pivotal role in both preventing and responding to Australia's Catastrophic Bushfires. Educating residents about the risks, preparation measures, and appropriate responses can be life-saving. This encompasses teaching about creating firebreaks, maintaining properties to reduce fire risks, and understanding when to evacuate.
Additionally, harnessing the power of technology and social platforms can aid in rapid information dissemination. Apps and platforms that provide real-time updates on fire movements, weather conditions, and evacuation routes are invaluable.
Establishing community fire brigades
Organizing regular fire drills
Hosting educational workshops
Expanded Summary of Australia's Catastrophic Bushfires
Root Causes and Underlying Factors
At the core of Australia's Catastrophic Bushfires lie a combination of natural predispositions and anthropogenic triggers. The country's vast eucalyptus forests, known for their flammability, set a natural stage for potential fires. Coupled with the adverse impacts of climate change, such as extended heatwaves and erratic rainfall patterns, the bush becomes more susceptible to wildfires.
Furthermore, human activities, both unintentional (like neglected campfires) and malicious (like acts of arson), significantly amplify the risks. The intertwining of these elements – the natural and the human-induced – creates a formidable challenge that Australia has to contend with repeatedly.
Impact and Ramifications
The aftermath of Australia's Catastrophic Bushfires is felt not only in the charred landscapes but also in the heartbeats of its unique biodiversity. Many species, from the iconic koalas to lesser-known endemic creatures, bear the brunt of these fires. Their habitats are destroyed, and their survival threatened. Furthermore, these fires don't merely scorch the land; they alter the ecological balance, affecting soil quality, water resources, and overall environmental health.
For the human population, these fires mean the loss of homes, livelihoods, and at times, loved ones. The socio-economic repercussions of such events can be felt for years, even decades after the fires have been extinguished. It underscores the urgency of not just reactive measures, but proactive strategies to mitigate future catastrophes.
Looking Forward: Solutions and Strategies
As the frequency and intensity of these bushfires escalate, the onus is on a collective response. Combating Australia's Catastrophic Bushfires calls for a multi-pronged approach. Scientific research, technological advancements, and community involvement are all pivotal. Strategies such as controlled burns, efficient forest management, and robust early warning systems can play a decisive role in risk reduction.
Additionally, community education and preparedness are paramount. Individuals need to be informed about:
The potential fire risks in their area.
Safe practices to prevent unintentional fire triggers.
Evacuation plans and emergency protocols.
Conclusion: The Way Ahead
The science and understanding of Australia's Catastrophic Bushfires are not just about discerning the causes and effects. It's about harnessing this knowledge to forge a path ahead – a path that ensures the safety of both the natural world and its human inhabitants. As challenges mount, so must the resilience and resolve to face them.
Australia's story is one of endurance, adaptability, and an unwavering spirit. By confronting the realities of these bushfires, the nation can hope to write a future chapter filled with recovery, rejuvenation, and a harmonious coexistence with nature.